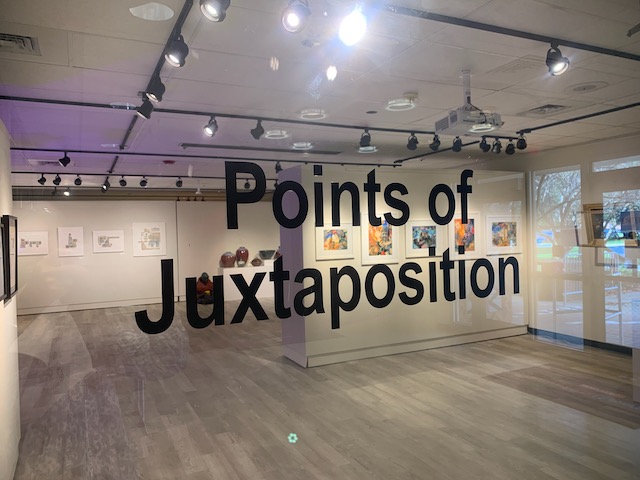 Visiting the Arts Center/Gallery
at Delaware State University
The Arts Center/Gallery (ACG) is a community exhibition and events space located in the William Jason Library building on the Dover campus of Delaware State University.
The ACG welcomes visitors but please be aware that the ACG follows DSU Covid protocols. Please check the DSU Covid landing page (link below) for current information about these protocols and/or contact the ACG at artgallery@desu.edu.
Please check this website frequently for more information on ACG availability. A weekly schedule is posted during exhibition periods.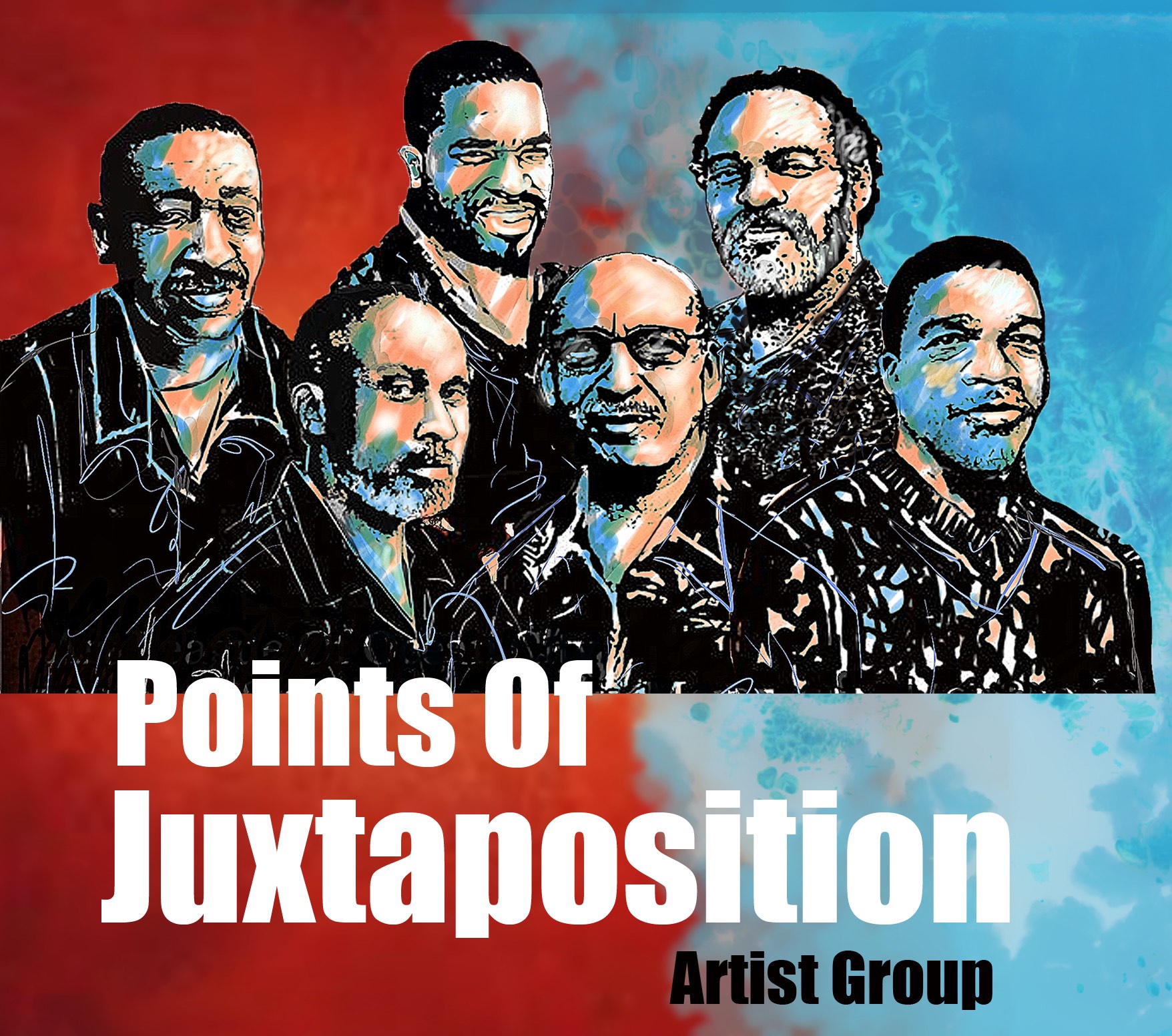 Points of Juxtaposition
Exhibition
Meet the Artists October 22, 2021
The Arts Center/Galley welcomes the Points of Juxtaposition artist group September 10 – October 30, 2021. We are excited to share the work of these established artists with the DSU community. The artists are DSU and HBCU alumni.
There is an Artist Reception on October 22, 2021, 2:00pm-6:00pm during DSU Homecoming.
External Community is invited to this event but all off-campus visitors planning to attend must pre-register (link below) and follow DSU Covid protocols.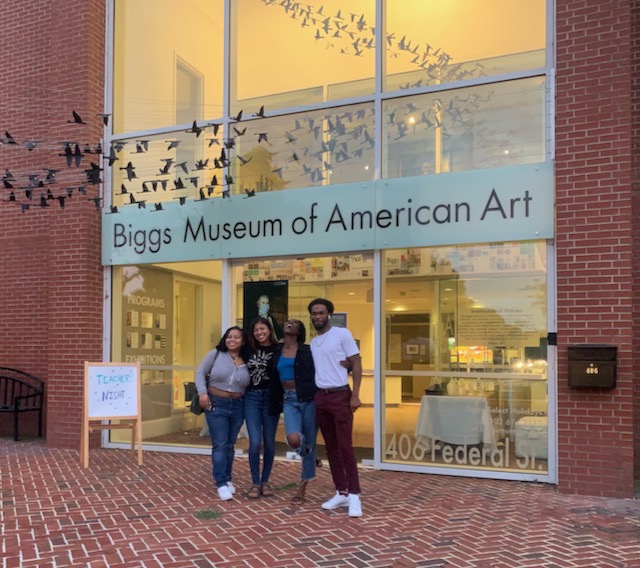 DSU Night at the Biggs Museum
November 9, 2021
The Arts Center/Gallery is excited to support DSU Community Night at the Biggs Museum of American Art, November 9, 2021, 5:30pm-8:00pm
This will be an evening at the the Biggs Museum for just the DSU Community. DSU will have special access to several current exhibitions including:
Frida Kahlo: Through the lens of Nikolas Muray
Unmasking Culture: An Examination of the Ritual Masks of Mexico
There will be a shuttle bus from main campus to the museum as well as music provided by the DSU Music Program.
Arts Center/Gallery
(William C. Jason Library)
1200 N DuPont Hwy
Dover, DE 19901
302.857.6697
artgallery@desu.edu