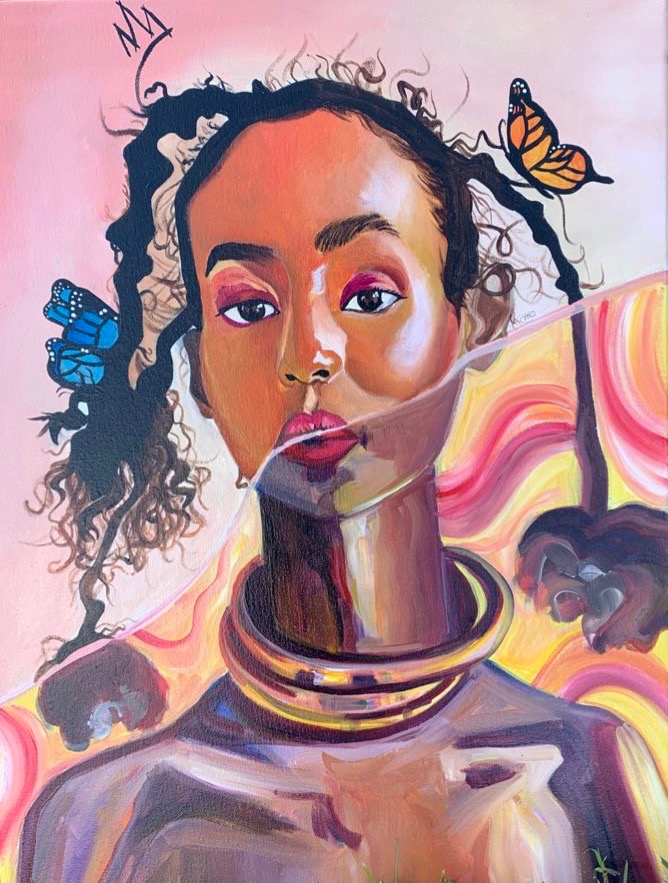 Visiting the Arts Center/Gallery
at Delaware State University
The Arts Center/Gallery (ACG) is a community exhibition and events space located in the William Jason Library building on the Dover campus of Delaware State University.
The ACG welcomes visitors but please be aware that the ACG follows DSU Covid protocols. Please check the DSU Covid landing page (link below) for current information about these protocols and/or contact the ACG at artgallery@desu.edu.
Please check this website frequently for more information on ACG availability. A weekly schedule is posted during exhibition periods.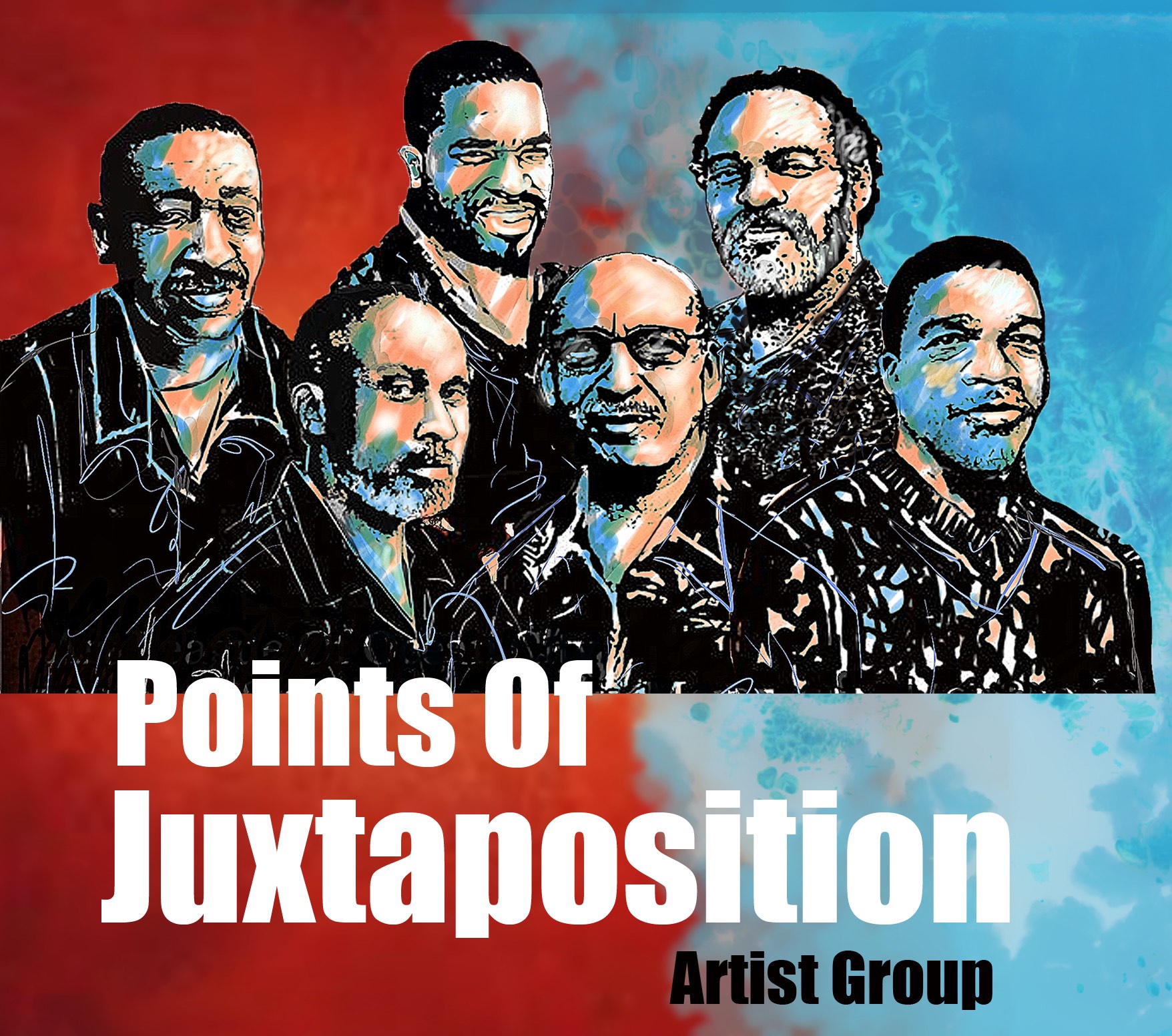 Points of Juxtaposition
Exhibition
The Arts Center/Galley welcomes the Points of Juxtaposition artist group September 10 – October 30, 2021. We are excited to share the work of these established artists with the DSU community. The artists are DSU and HBCU alumni.
Points of Juxtaposition began in 2008 when a group of African-American artists came together for a dynamic presentation of art. Like the points of a compass, each artist represents their unique perspective of life in America and from an older African consciousness. The artists of Points of Juxtaposition direct their brushes, styles, camera lenses and digital tools at the social ills, beauty, and history of African Americans in this country.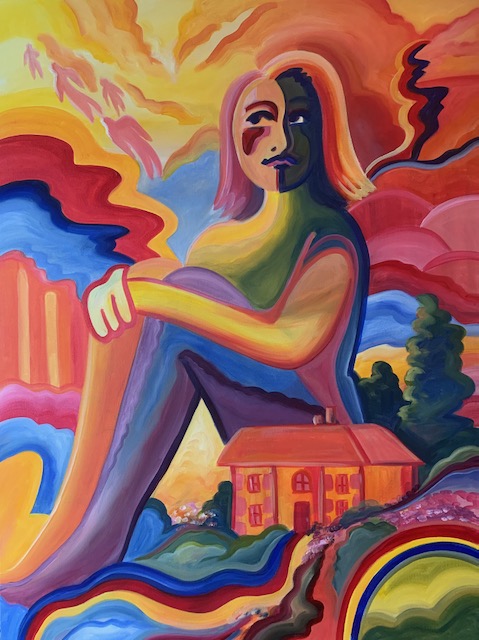 Student Capstone Exhibitions
The Arts Center/Gallery is excited to support the Department of Mass Communication, Visual & Performing Arts Art Program graduates.
Art program degree students engage in a senior capstone experience during the final semester of their degree program. This body of work represents the culmination of their creative learning journey at Delaware State University.
Visit this website's Exhibition page to check out the work of some of our recent graduates.
Arts Center/Gallery
(William C. Jason Library)
1200 N DuPont Hwy
Dover, DE 19901
302.857.6697
artgallery@desu.edu